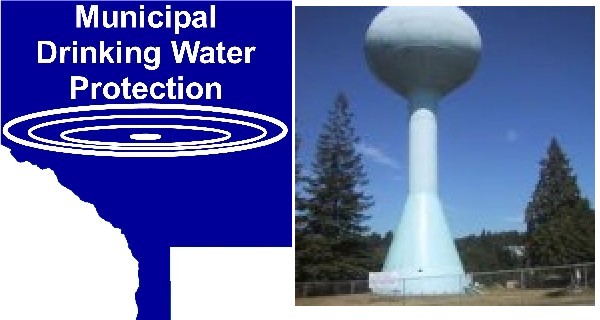 People who travel abroad know the familiar problem with unsafe drinking water. At home, we scarcely give it a thought. Usually, we are right. But the sources of our drinking water are constantly under siege from naturally occurring events and human activities that can pollute our sources of drinking water.  See Protect Your Drinking Water For Life USEPA webpage about the nationwide drinking water protection program.
In Anoka County – Wellhead Protection is a community effort to prevent water pollution before it can reach public water supply wells and our kitchen faucets.  By locating and managing sources of groundwater pollution near a well we are a step ahead of the problem.  Much can be done to prevent pollution, such as the wise use of land and safe disposal of chemicals. Public health is protected and the expense of treating polluted water or drilling new wells is avoided.  Find out if you are in a wellhead protection area by searching the Anoka County Wellhead Protection Area map or contacting your public water supplier.
Private well owners must protect their drinking water by maintaining their well and plumbing in good working condition and annually testing their well water.  For more information see the Minnesota Department of Health's Well Owners Handbook or call Anoka County Environmental Services at 762-422-6985.