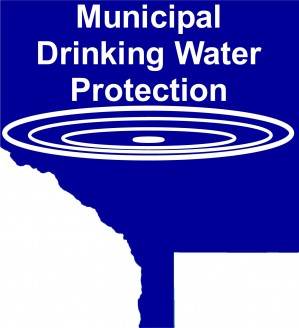 UPDATE (1/13/2014) A chemical spill that polluted a Charleston, West Virginia river last week is an example of the importance in managing potential pollutants that can contaminate a drinking water supply. Minneapolis and St. Paul regional water systems get their water from the Mississippi River. For information on preventing pollution of the Mississippi River and protecting Twin Cities drinking water supply go to the Upper Mississippi River Source Water Protection Project webpage. If you own or operate a chemical storage tank go to the Minnesota Pollution Control Agency's Tank Compliance and Assistance Program website for information on preventing pollution and spills that may contaminate drinking water sources.
The Anoka County Wellhead Protection interactive map application has been expanded to display the Drinking Water Supply Management Areas (DWSMA) of the Mississippi River. The Mississippi River is the source of drinking water for many communities throughout the Twin Cities, including Columbia Heights and Hilltop in Anoka County. To see the Mississippi River DWSMAs click on the "more…" button (upper right side of map) and check the "Mississippi DWSMAs" box.
Keeping drinking water safe includes preventing pollutants from reaching the water source. The cost of prevention is much less than the price of treating polluted drinking water or finding an alternative source of clean water.
In Anoka County the source of drinking water is typically a water well (groundwater). Public water suppliers are implementing their wellhead protection programs to prevent groundwater pollution from reaching their wells. By preventing pollution of the land and groundwater – near a community well – you and your public water supplier are keeping your drinking water safe and helping to establish a sustainable source for the future. For more information about wellhead protection in your community contact your city water utility or click on the DWSMA in the Wellhead Protection Interactive Map for contact information about the wellhead protection manager.
Keeping pollution out the Mississippi protects the health of over 900,000 people including the residents of Columbia Heights and Hilltop in Anoka County. Preventing pollution of land, ditches, creeks, streams that add water to the Mississippi requires the cooperation land owners, residents and businesses that are near the river or a storm sewer, creek or steam that empties into the river.