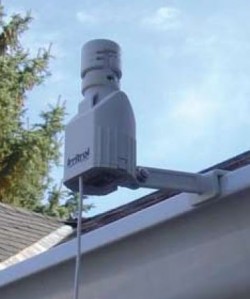 Attention Coon Rapids residents. Interested in conserving water when you water your lawn? Participate in a pilot program where you could receive a new irrigation sensor. (ABC News article)
The City of Coon Rapids is excited to launch a pilot program for ten selected households in Coon Rapids to receive lawn irrigation sensors to help reduce water consumption. Applicants must be Coon Rapids residents who have lived in their homes at least three years, have underground working sprinkler systems and have used those systems the previous three years.
Selected households must be willing to allow the City of Coon Rapids to access and utilize water data from the previous three years and three years after installation of the irrigation sensor. Residents chosen will also be required to complete an annual assessment via email or mail about how the irrigation system works and explain changes/issues. If awarded the irrigation sensor, installation will be provided by Best Irrigation and must be completed before June 1, 2016. See City agreement for details (agreement will be provided to participants chosen for the program).
Print out the program application and information about the sensor below.
Rain Sensor Information Sheet  Irrigation Pilot Program Application
For more information contact Colleen Sinclair at 763-767-6540.