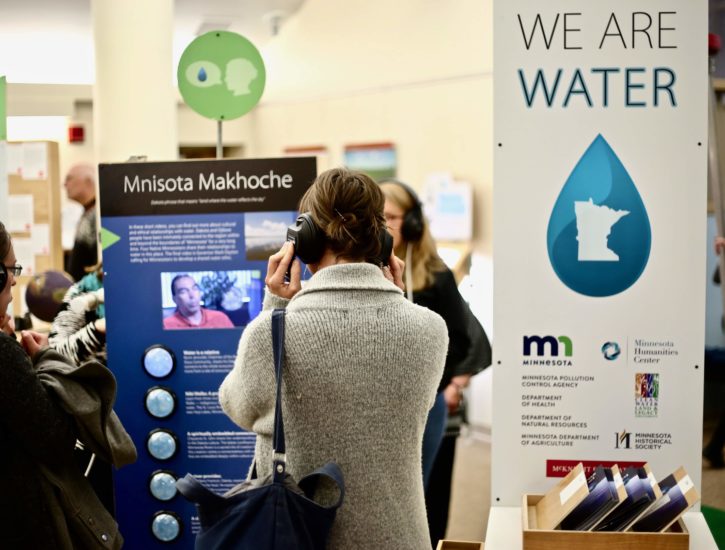 Now through March 22nd at the Science Museum of Minnesota, check out the We Are Water MN exhibit!
The We Are Water MN traveling exhibit examines water issues statewide and in local communities through personal stories, histories, and scientific information. It strengthens Minnesotans' relationships with water, exposes visitors to new perspectives, and increases participation in water stewardship activities.
The exhibit is located in the lobby of the museum and no admission fee is required in the lobby.