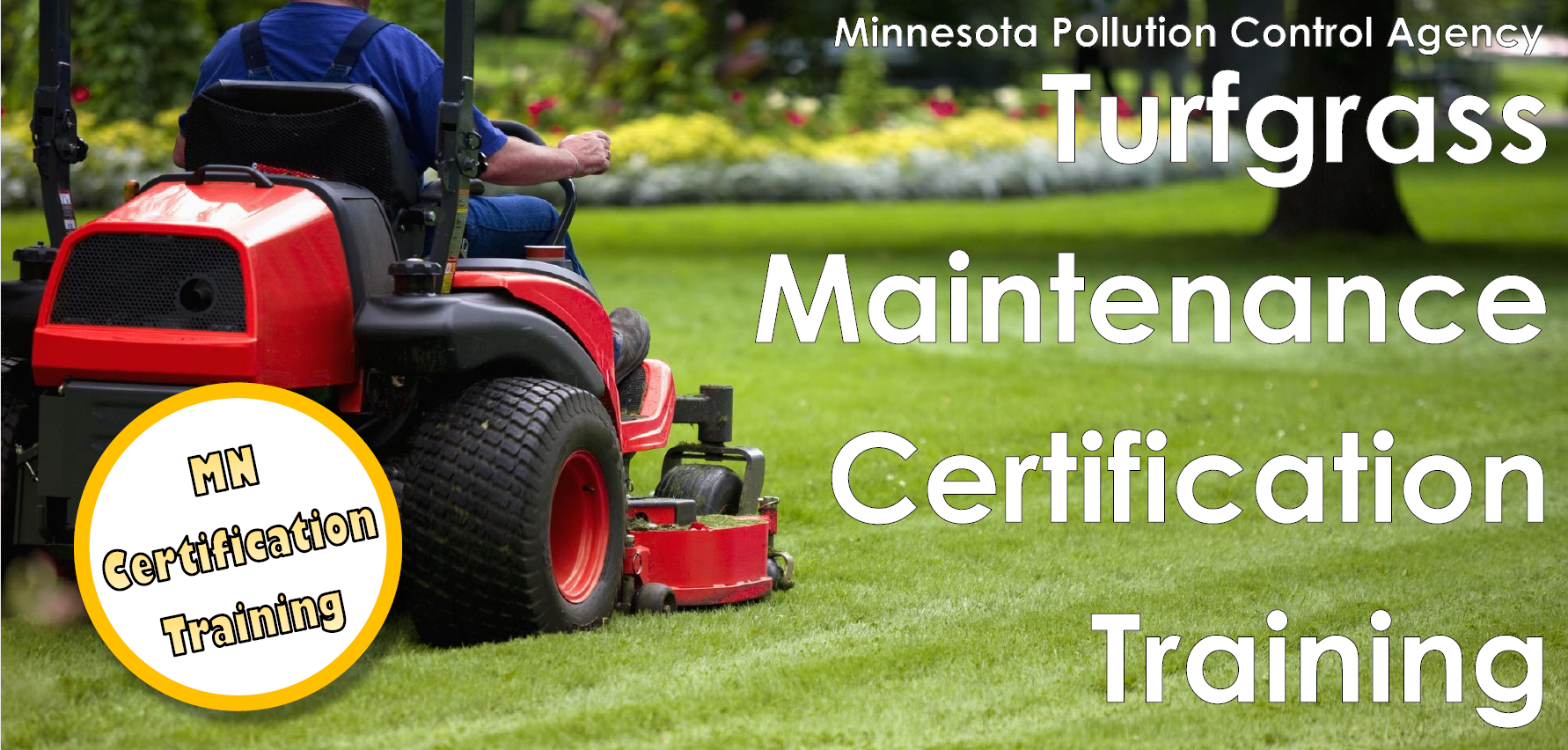 This 6 hour training from the Minnesota Pollution Control Agency (MPCA) will help you improve your turfgrass maintenance through presentations and class exercises. The practices taught will help you SAVE money, time, and the environment. The course is FREE and will be taught online – register (see below) for a link.
Training Topics:
How turfgrass maintenance affects surface and groundwater
Understanding the life cycle of turf and weeds and how this affects maintenance
Soil testing, selection and application of fertilizers
Equipment calibration & maintenance
Mowing techniques
Efficient and effective irrigation
Weed control practices
… and more
Optional Certification
An optional test is offered at the end of the training to earn Minnesota Pollution Control Agency (MPCA) Level I Certification in Turfgrass Maintenance Best Practices. Certified individuals are listed on the MPCA website.
Who Should Attend?
City park departments, schools, property managers and private maintenance companies. This class does not cover golf course or athletic field maintenance. 
Register by contacting Britta Dornfeld at Coon Creek Watershed District: bdornfeld@cooncreekwd.org or 763-258-7305.
Funding for this training is provided by MPCA through a grant from US EPA, Section 319 Nonpoint Source Management Fund, Anoka County Parks, and the Coon Creek Watershed District. The course and materials were originally developed for the Mississippi Watershed Management Organization by Fortin Consulting, Inc. Content was created and reviewed through extensive collaboration with local experts.