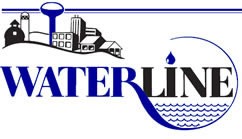 Waterline is the official newsletter of the Drinking Water Protection Section of the Minnesota Department of Health (MDH). It is issued quarterly and is geared towards water operators, city officials, and others interested in news related to public water systems in Minnesota. The Winter 2020-2021 issue was released on December 7th.
An article of specific interest to those who live and/or work in Anoka County may be "Minneapolis Scores High in Customer Satisfaction", as Minneapolis Water Works (MWW) serves the Anoka County communities of Columbia Heights and Hilltop. MWW was ranked first in the Midwest in customer satisfaction for a mid-sized utility.
Also, be sure to note that readers will need to opt-in to receive printed copies of Waterline in the mail starting next year!
Below are the topics included in the Winter 2020-2021 issue:
Minneapolis Main Goes from Bridge to Under the River
Opt-in to be Required to Remain on the Mailing List for Printed Copies of Waterline
Department of Agriculture Develops Videos on Groundwater and Nitrate Movement in Southeast Minnesota
Minneapolis Uses Microtunneling for Water Main below the Mississippi River
Minneapolis Scores High in Customer Satisfaction
MDH Profile: Kate Callais
Freeport Facelift Completed
WUTT's Up Next
Source Water Protection Grants Support Community Solutions to Protect Drinking Water
Reminder to All Water Operators
Calendar
Click here to read the newsletter.
Past issues of the Waterline can be found here. An index of stories is here.