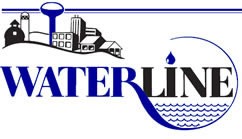 Waterline is the official newsletter of the Drinking Water Protection Section of the Minnesota Department of Health (MDH) and is published on a quarterly basis. The Spring 2021 edition is now available online.
The lead story is the Minnesota Section of the American Water Works Association (AWWA) virtual school for water operators. The Metro District of the Minnesota AWWA had its spring water operators school scheduled for 4 days at the end of March through early April, but because of the pandemic, the Metro District is working with other Minnesota AWWA districts on the virtual school. This virtual school is limited to 250 people and many have signed up already, so be sure to sign up soon! For more details, click here to read the story in the newsletter.
Another story of particular interest may be the proposed updates to health risk limits (HRLs) rules. MDH is currently considering amendments to the HRL Rules in order to incorporate new or updated water guidance for groundwater contamination, and outdated guidance would be repealed and replaced. MDH is accepting comments during the initial comment period until at least March 22, 2021. Another more formal comment period will be announced later as more materials become available. Click here to read the story in the newsletter for more information and a link to the MDH website with even more information on these proposed changes.
Be sure to check out the full newsletter here for many more stories related to drinking water protection. Below are all of the articles included in the Spring 2021 edition of Waterline:
Minnesota AWWA Virtual Water Operators School Set for March 30 to April 7
Public Art Saint Paul Continues through Pandemic
Pipestone Receives EPA Aquarius Award
Minneapolis Water Magic Project Continues Mission of ReThink Your Drink
Drinking Water Needs Survey for 2021
MDH to Propose Updates to Health Risk Limits Rule
Words to Live By
Opt-in Required to Remain on Mailing List for Printed Copies of Waterline
Reminder to All Water Operators
Calendar
Past issues of Waterline are available here, an index of stories is available here, and past feature stories are available here.