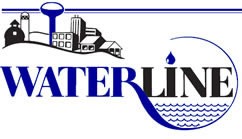 The Minnesota Department of Health (MDH) released the Winter 2021-2022 edition of the Waterline this morning. The Waterline is a quarterly newsletter for water operators, city officials, and others interested in news related to public water systems in Minnesota.
MDH has resumed in-person training for water operators and is looking forward to a full year of district schools in 2022. This edition of Waterline includes the announcement of the keynote speaker of the 2022 Metro School.
Another topic that may be of interest included in the newsletter is an update on the Water-Wastewater Utilities Treatment and Technology (WUTT) Program, which received the Andrew Sullivan Outstanding Service Award at the annual conference of the Minnesota Section of American Water Works Association. The article also discusses the benefits of the WUTT program.
Below are all of the articles included in this edition of the Waterline:
John Kriesel to be Keynote Speaker for 2022 Metro Water Operators School
Pipestone Presented with EPA Aquarius Award
Water Wastewater Utilities Treatment and Technology (WUTT) Program Update
DWP Profiles: David Vaaler, Stephanie Voeller, and Indran Kamalanathan
Words to Live By
Past Waterlines Archived at wateroperator.org
Reminder to All Water Operators
Calendar