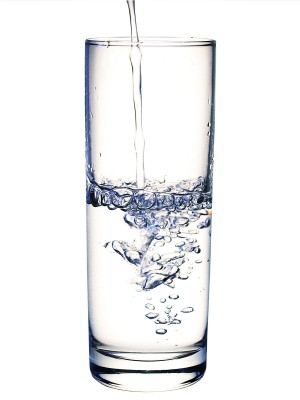 The Anoka County Public Health and Environmental Services Department helps Anoka County residents protect their drinking water. One way to assure safe, quality drinking water is by having it tested. It is recommended to test for bacteria and nitrate on an annual basis.
Anoka County Environmental Services has expanded the well water testing program's capacity by increasing the collection hours and offering more analyses. On September 12, 2022 our collection dates will be every Monday (9:00am -4:00pm) and Tuesday (9:00am -11:30am) excluding holidays. Additionally, we will now accept tests for the following contaminants:
▪ Sanitary Analysis (Bacteria and Nitrates)
▪ Arsenic
▪ Chloride
▪ Copper
▪ Fluoride
▪ Total hardness
▪ Iron & Iron bacteria
▪ Lead
▪ Manganese
▪ Mercury
▪ Conductivity
▪ Sulfate
▪ Phosphorus
The 6th floor of the Anoka County Government Center is now accessible to the public. Please come up the elevator to floor 6 and enter the lobby to the left of the elevators at your appointment time.
Below are the criteria for dropping off a sample:
Sample kits (sample collection bottle and blue (for sanitary analysis) or yellow (for metals) sampling sheets with collection instructions) must be obtained ahead of time. See below for test kit pick-up locations.
A drop-off appointment can be made by calling ahead and paying in advance with a credit card over the phone. Call (763) 324-4260 to make an appointment and pay.
Although payment over the phone and a scheduled appointment is appreciated; We will now also be accepting drop-offs and payment without calling ahead during the collection dates and times.
Social distancing guidelines and rules of the drop-off area must be respected.
Samples for sanitary analysis (bacteria and nitrate) must be collected as close to the drop-off time as possible to avoid exceeding the holding time of the sample, which can result in inaccurate results.
Specific water-related questions can be directed ahead of time to Michael Wagner at (763) 324-4207.
Water test kits for metals analysis are currently available at the 6th floor of Anoka County Government Center in the Public Health and Environmental Services Office (2100 3rd Ave, Suite 600 Anoka MN, 55303
Water test kits for sanitary analysis (bacteria and nitrate) are currently available at the following locations:
Andover City Hall
Bethel City Hall (23860 Dewey St NW)
Blaine City Hall
Blaine Public Works (1801 101st Ave NE, Blaine; (763) 785-6165 – please call ahead)
Centerville City Hall
Columbus City Hall
East Bethel City Hall
Ham Lake City Hall
Lino Lakes City Hall
Linwood Township Hall
Nowthen City Hall
Oak Grove City Hall
Ramsey City Hall
St. Francis City Hall
This information is also available on the official Anoka County website (www.anokacounty.us/water).