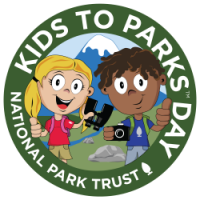 The Kids to Parks Day is a nation-wide program of the National Park Trust to encourage children (and parents) to discover through outdoor activities and take part in their parks everywhere. There is a necessity to engage young people with our treasured natural areas.
The Anoka County Parks Department is making it possible for families to get outdoors in parks where residents enjoy the benefits of healthy activities. County parks are protected and maintained in their natural condition that not only benefit people but wildlife and our natural resources.  Check out the programs and services that engage children and families in the wonderful natural areas right in your neighborhood:
For more information call Anoka County Parks Department at 763-757-3920 or the Wargo Nature Center at 651-429-8007.  For more information about the National Kids To Parks Day program contact the National Park Trust.