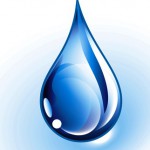 Minnesotans admit that they don't know everything about water pollution. They may not know how pollutants are finding their way into rivers, lakes, streams, and groundwater,  But, in a recent survey, reported in the StarTribune, Minnesotans know what their three top water quality concerns are:
Clean water for consumption of fish
Clean water for drinking
Clean water for swimming
Fishing. Anoka County is in the heart of the land of 10,000 lakes and great fishing. However, pollution that finds its way into our waters can affect the safety of the fish that we eat. All the fish in Anoka County lakes and rivers are safe to eat. However, too much of certain fish from certain lakes or streams may not be healthy. The Minnesota Department of Health (MDH) has surveyed fish throughout the state and provide guidelines for the consumption of fish. Go to the MDH fish consumption advice webpage for more information.  
Drinking Water. The protection of drinking water is accomplished in two parts. First the owner of the water supply must test the water regularly to make sure it is, and remains, safe to drink. Public water suppliers provide annually water quality reports to residents. Private well owners (home and cabin wells) should annually test their water to be certain that it remains safe. Anoka County Environmental Services provides water testing services for private well owners.
Second, drinking water protection is achieved by preventing groundwater pollution near the well. Public water suppliers are implementing wellhead protection programs to prevent groundwater pollution near city wells. Private well owners should keep pollutants away from their well too. See the Well Owners Handbook for more information on protecting and testing private wells.
Swimming. Public pools and swimming beaches are monitored by Anoka County Environmental Services and County or City parks departments. If the water becomes unsafe for swimming – the pool or beach is closed. Keeping pollution out of lakes and streams is a huge challenge requiring everyone's cooperation. Water that runs off land onto streets, storm sewers and ditches eventually end up in streams, rivers and lakes. Lake property owners make a big difference in water quality by using Shoreland Best Management Practices to reduce pollution and protect their lake.
To learn more about how you can reduce pollution and protect our water resources go to the Anoka County Integrated Waste Management webpage or contact your City's stormwater pollution prevention specialist.