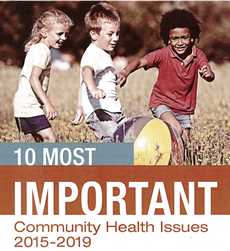 The Anoka County Board of Commissioners have approved the 2014 Water Resources Report. The Water Report is part of the Anoka County Community Health Improvement Plan (2015-2019).
Groundwater is readily available, supplying public and private water systems throughout Anoka County. However, increasing water demand may potentially exceed the sustainability of locally available groundwater supplies in some areas of the County.
Anoka County's central and northern communities lack a major groundwater aquifer (Prairie du Chien-Jordan) that supplies much of the developed metropolitan region's municipal water systems. The Minnesota Department of Natural Resources has expressed concern that local groundwater resources in transitional communities may not be sufficient to support water demand typically associated with full development.
The Anoka County Water Resources and Supply Task Force have made several recommendations to address the challenges facing our communities to:
Strive for coordinated water management programs
Strive for coordinated water education programs
Promote local water sustainability
Protect the source of drinking water
Seize opportunities in local water management
For more information contact Anoka County Environmental Services at 763-422-7093.