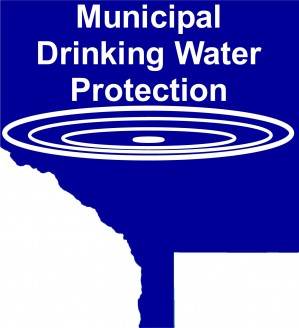 UPDATE 3/16/2015) A detailed map (0.8 Mb) and brochure are now available for this special grant program.
To protect its community drinking water, Blaine, Circle Pines, Lexington and Lino Lakes are making cost-share grants available to property owners to seal unused (abandoned) wells near city wells. Residents and property owners that are inside the city's Drinking Water Supply Management Areas (DWSMA) may apply to the city for a grant that reimburses them 50 percent of the cost of sealing the well (up to $500 grant). The cost of sealing a home well is typically about $800 – $1,000 (sometimes more with difficult wells).
There are many water wells in use and many more that are not in use. Many homes, offices, stores and restaurants are built before city water is available. For example, every home and business in the cities of Ham Lake, East Bethel and Linwood have a private well on their property because public water is not yet available. The same was true 40-60 years ago in Blaine, Circle Pines, Lexington and Lino Lakes. Eventually all wells become unusable. When a property was connected to city water, the unused well was often buried and forgotten (abandoned).
Q: How do I know if I have an abandoned well on my property? A: If your home was built before city water was available – you have a well. Compare the building construction date from property tax records with the date public water was connected (contact your utilities department). If the construction date was before city water connection date – an unused well likely is on the property. View the video "Sealing Your Unused Well" (YouTube, 4:36).
Q: How do I know if the well on my property was properly sealed? A: Only a state licensed well contractor may seal a well. The contractor files a Well Sealing Record with the Minnesota Department of Health – Well Management Section. Contact the Well Management Section (651-201-4600, email health.wells@state.mn.us) to obtain a copy of your Well Sealing Record.
Disclosing your wells during a sale or property transfer. When a home, farm, or other property is sold or transferred, Minnesota Statutes, section 103I.235, requires that the seller of real estate must disclose the number and the status of all wells on the property and provide a sketch map showing the location of each well. Often the seller seals the abandoned well(s) at that time.
Contact your city Wellhead Protection Manager to obtain a well sealing cost-share grant application:
See the Directory of Area Water Well Contractors for bids to seal abandoned wells. For more information on well sealing go to the MDH Well Sealing webpage.