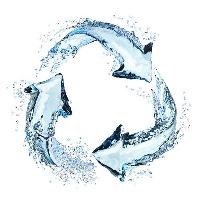 Anoka County Recycling & Resource Solutions (formerly Integrated Waste Management) recently held its 26th annual Recycling Recognition Awards ceremony (news release).
180,821 tons in 2014. Municipalities, haulers, and service providers assisted Anoka County residents, institutions and businesses to recycle 180,821 tons of materials in 2014, resulting in the recycling of 42% of all waste generated in the county. The amount of materials recycled in 2014 was 10,421 tons more than in 2013. Together through this partnership information was made available to residents about recycling opportunities available.
Most Improved Drop-off Program. Recycling in Bethel, Circle Pines, Columbia Heights, East Bethel, Fridley, Hilltop and Lexington increased the amount of recycles collected by 30% over the previous year.
Master Recycler Composters. Last fall, 24 volunteers were the first to take a course on all aspects of recycling and waste management becoming Master Recycler Composters. These volunteers are leading others in their communities to reduce, reuse, recycle and compost to build and expand on the success that was celebrated during the award ceremony.
Environmental and Economic Benefits. Recycling provides a range of environmental and economic benefits to a community. Manufacturing with recycled materials saves energy and water while producing less air and water pollution. It takes 95% less energy to recycle aluminum than to mine and refine from raw materials. The saving for other materials include: steel (60%), plastics (70%), newspapers (40%), and glass (40%).
For more information contact Renee Sande, Solid Waste Abatement Specialist, 763-323-5735 (renee.sande@co.anoka.mn.us).