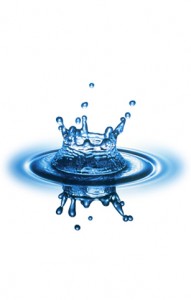 The Natural Resources initiatives of the League of Women Voters – Minnesota promotes policies and actions to maintain an environment beneficial to life through the protection and wise management of natural resources. League activists helped pass the Clean Water Act. Water issues, including groundwater protection, agricultural runoff and the Safe Drinking Water Act energize League members into action at the local, state and national levels.
In Minnesota, the League supports:
Sustainable agricultural that provides safe food and preserves natural resources.
Measures to reduce air pollution from vehicular and stationary sources.
Responsible energy policies and goals.
Measures to ensure safe treatment, storage and disposal of all wastes.
Comprehensive long-range transportation planning that preserves natural resources.
Preservation and management of Minnesota's water resources through protection, allocation, conservation, pricing and protective watershed basin transfer policies.
A water conservation plan emphasizing preservation and efficient use.
The Upper Mississippi River Region Inter-League Organization (ILO),  formed in October 2015, will establish a strategic plan to protect the Upper Mississippi River Region. The ILO incorporates local Leagues of Minnesota, Illinois, Wisconsin and Iowa. This group will conduct community outreach to educate on specific land use, agricultural, industrial, residential effects on the water quality. Partnering with governing officials and other concerned organizations, the goal is to improve and protect the water quality. of this remarkable eco system.
Track the activities and progress of the League of Women Voters ABC (Anoka, Blaine and Coon Rapids) through their Webpage and Facebook.