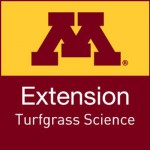 We need water to drink, flush, wash, and we need water to "water" our lawns and gardens. Some say we have all the water we need today, tomorrow and forever. Or do we?
The University of Minnesota Extension Service is surveying Twin Cities residents in the growing metropolitan area to learn about our water using habits. The results of the survey will help us understand how our attitude toward water may affect the sustainability of this valuable resource.
Survey participants are eligible to win a $50 VISA gift card.
For more information go to the Extension Service Watering Practices webpage or call Jonah Reyes (UofM Research Scientist, 651-260-4808, reye0033@umn.edu)