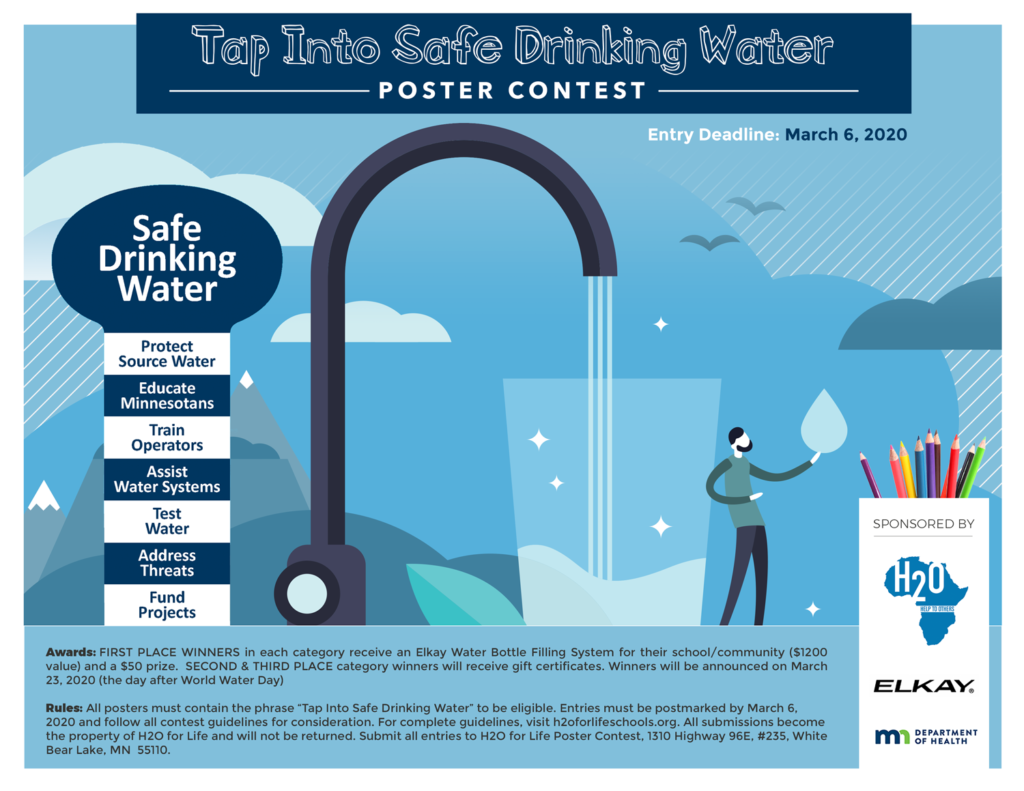 Calling all Minnesota students! Design a poster about how or why all Minnesotans should conserve and protect our drinking water – you will learn about drinking water and help be an advocate… you could even win a water bottle filling system for your school! Safe drinking water is everyone's responsibility. It's up to all of us to keep it clean and safe, now and for the future.
ENTRY DEADLINE: March 6th, 2020
First place winners in each grade category will receive an Elkay Water Bottle Filling System for their school/community and a $50 prize. Second and third place category winners will receive gift certificates. Winners will be announced on March 23, 2020.
Categories: Elementary (grades K-5), Middle school (grades 6-8), and High school (grades 9-12).
Click here for the Contest Rules – be sure to read them carefully to ensure you are eligible for the contest.
The Contest Website also has links to learn more about the issue to help you create an informative poster.