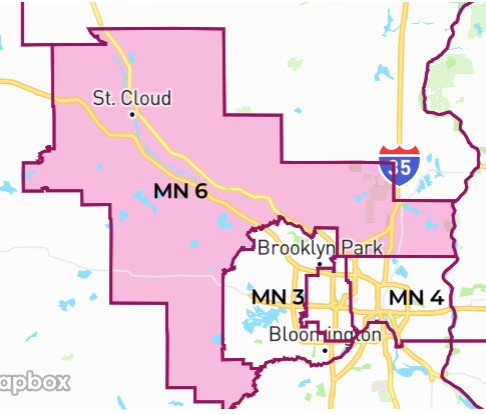 There are always lots of opportunities to learn more about water resources and to serve in the community!
Three opportunities are highlighted below, including an upcoming street sweeping webinar, the free 2021 Virtual Mississippi River Institute, and an opening on the Minnesota Environmental Quality Board for a Public Board Member.
Upcoming Street Sweeping Webinar
On Thursday, May 13th, the Minnesota Pollution Control Agency is hosting a live webinar on street sweeping from 9:30-11:00 am. Below is the agenda, featuring distinguished speakers:
Opening statement – the importance and value of street sweeping: Randy Neprash, PE, Minnesota Cities Stormwater Coalition, Stantec
Discussion of nutrients in urban stormwater, focused on impacts of trees: Dr. Sarah Hobbie, Distinguished McKnight University Professor, Dept. of Ecology, Evolution & Behavior, University of Minnesota
Overview of recently developed street sweeping calculator: Aileen Molloy, Tetra Tech
Overview of draft guidance for street sweeping: Hillary Yonce, Tetra Tech
Discussion of additional research needs: William Selbig, Research Hydrologist, USGS Upper Midwest Water Science Center
Q&A
Click here to go to the webinar's webpage for information on joining the webinar, speaker information, and links to information on street sweeping.
Free Virtual Mississippi River Institute
The following is a bulletin from the Mississippi Watershed Management Organization:
"Our natural affinity to water makes rivers and watersheds a useful and familiar context for teaching and learning. Join the Center for Global Environmental Education from home this summer for its acclaimed Mississippi River Institute- a hybrid model combining online content and outdoor hands-on investigations close to home.
The virtual River Institute is a live, interactive three-day professional development opportunity taking place July 26-28, with modules online and outside from 8 am – 4 pm. It inspires, educates, and prepares 3rd – 8th grade teachers to engage students in STEM disciplines through experiential, inquiry-based investigations of local watersheds.
Full scholarships are provided for teachers admitted to the program, as well as 18 CEUs, classroom resources, and the option to purchase two graduate-level credits at a reduced rate."
Apply now to be an Environmental Quality Board member!
The Minnesota Environmental Quality Board (EQB) is seeking a new Public Board Member to represent Minnesota's Congressional District 6 and applications are open now! The position is open until filled and begins January 3, 2022 for a 4-year term. District 6 includes parts of Anoka, Benton, Carver, Sherburne, Stearns, Wright, and Washington counties. Most of Anoka County is included in District 6.
From a recent Minnesota Pollution Control Agency (MPCA) bulletin:
"Serving on the Environmental Quality Board is a unique opportunity to shape environmental issues in Minnesota. Public Board Members bring the voices of Minnesotans from diverse perspectives around the state into decision making, helping the Board think in new ways about environmental challenges and solutions. Individuals from diverse backgrounds are encouraged to apply."
Click here to learn more. You can also contact the EQB Executive Director, Katie Pratt, with questions at katie.pratt@state.mn.us or 651-757-2524.