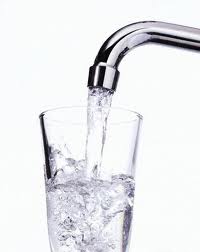 One of every five homes in Anoka County get their drinking water from a private well. Arsenic is found in groundwater throughout Minnesota. In a Minnesota Department of Health (MDH) program to monitor the water quality of newly constructed wells, 8.7% of private (home/cabin) wells in Anoka County exceeded the safe drinking water level for arsenic.
Exposure to arsenic can have serious adverse health effects, so it's important to test all private wells for arsenic and take steps to reduce high arsenic levels. The the recommended maximum concentration of arsenic in drinking water is below 10 micrograms per liter (ug/L). The arsenic concentration of a private well should be checked once to determine if it is found at all.  If a high level of arsenic is found the well owner may take actions to limit their exposure and protect their family's health.
Anoka County Environmental Services provides services to residents to test their private well for many contaminants including arsenic.  To learn more about arsenic in drinking water go to the MDH Arsenic webpage. For information on testing your private wells call Environmental Services at 763-422-7063.