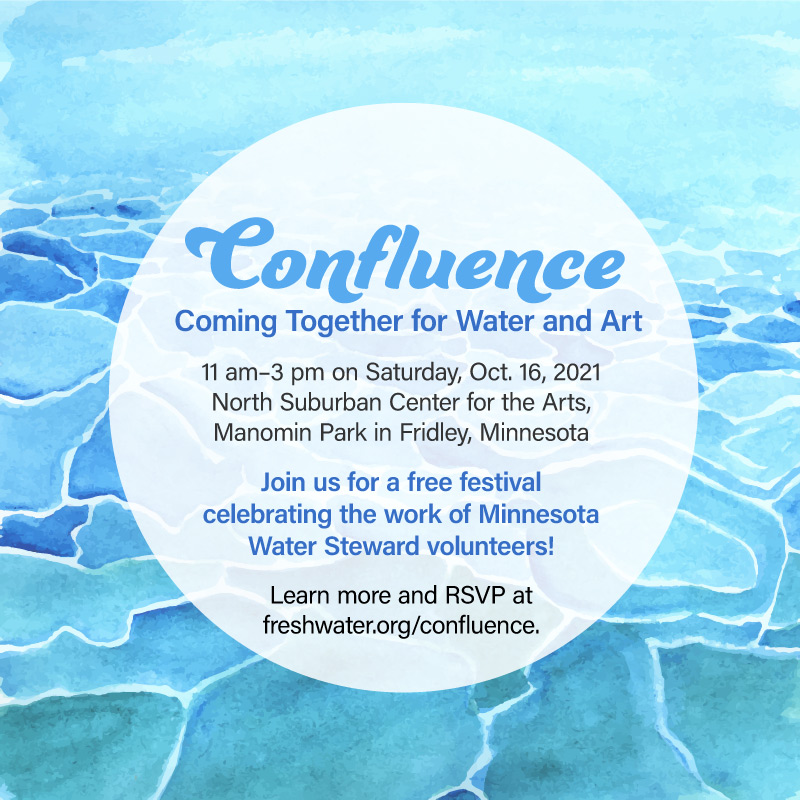 Looking for a fun outdoor activity this month? Don't want to travel too far? Check out this upcoming event!
The public is invited to Confluence: Coming Together for Art and Water. Confluence is a celebration of work for water with art activities, a singalong, printmaking, an interpretive hike by the river, games for kids (and adults!), a food truck, art exhibits, art for sale, and more! Learn about Minnesota Water Stewards (MWS) and celebrate water with your community.
When: Saturday, Oct. 16th, 2021; 11 am – 3 pm
Where: North Suburban Center for the Arts, Manomin Park, Fridley (6666 E River Road)
What: This FREE festival celebrates the work of Minnesota Water Steward volunteers.
Who: Newly certified Stewards, seasoned Stewards, program partners, supporters, and the public are all welcome!
RSVP: The event organizer, Freshwater, requests an RSVP/registration. Click here and scroll down to enter your name and email to register.
The MWS program (formerly known as Master Water Stewards) trains and certifies community members who volunteer with watershed districts, cities, counties, and environmental groups to improve the health of our waters. Freshwater, a nonprofit inspiring and empowering people to value and preserve our freshwater resources, runs the program.
A cohort of the MWS program are artists who have created public art that educates and inspires awareness about water issues. This art ranges from a coloring book to decorated storm drains to art created from found objects—and more!
For more information, including a schedule of activities and details on getting to the event, visit the Confluence webpage here.
Also check out the Facebook event to see if your friends are going, or invite them to join you!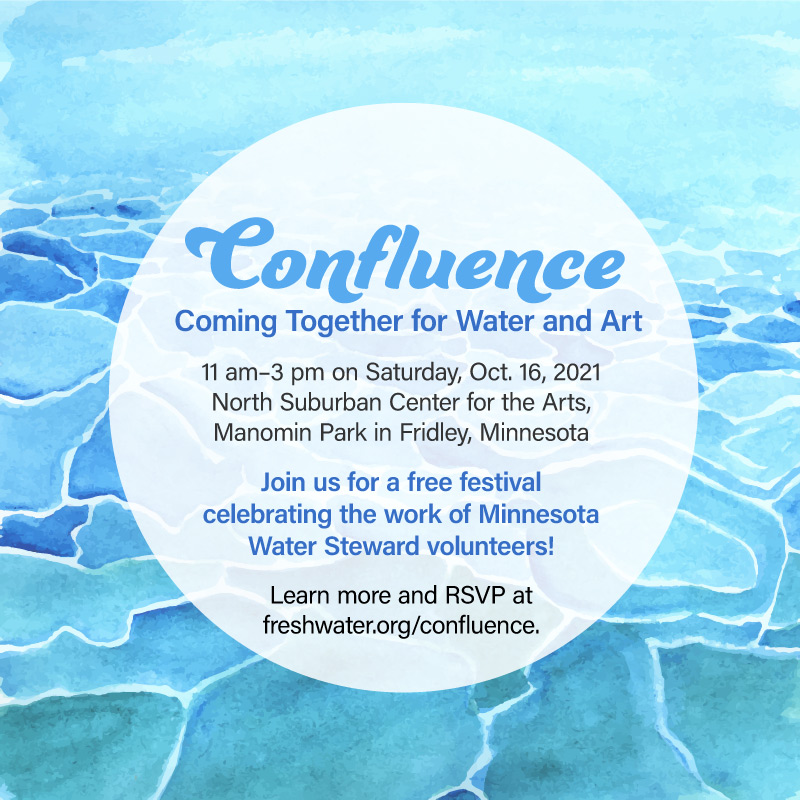 About Freshwater
Since 1968, Freshwater has been a leading public nonprofit organization dedicated to preserving freshwater resources and their surrounding watersheds. Its mission is to inspire and empower people to value and preserve our freshwater resources. Learn more at freshwater.org.