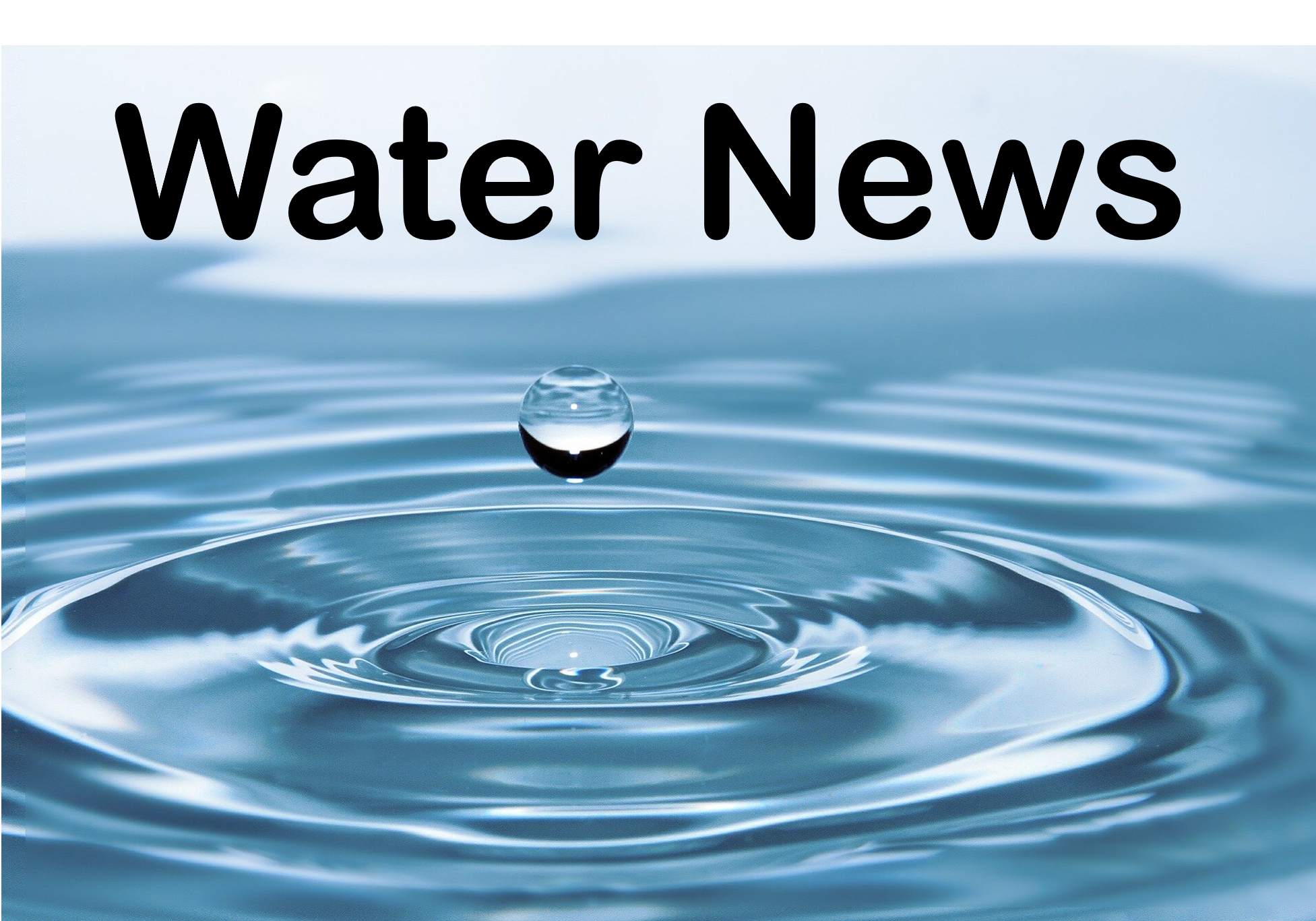 As usual, there were many water-related newsletters and announcements in the month of January. In this post, we'll talk about just a few. If there are specific newsletters that interest you, be sure to subscribe to them so you never miss an issue!
Water Talk Newsletter
Water Talk, a newsletter issued by the MN Department of Natural Resources (DNR) 4-6 times per year, discusses topics relating to floodplain and shoreland management. In this issue, some interesting topics include the updated MN Model Floodplain Ordinance, information on upcoming trainings from DNR and FEMA, and defining the "Regulatory Floodplain".
A highlight includes the announcement of water efficiency grants available to cities and townships in the metro area served by a municipal water supply. Applications are being accepted from now until March 31st and municipalities will be notified by April 29th if they have received a grant. The maximum grant amount is $50,000. More information is available here from the Metropolitan Council. This information was also included in the January 27th Metro Update newsletter from the Metropolitan Council.
The articles in the January edition are:
NOAA State Climate Summaries – 2022 available
Updated MN Model Floodplain Ordinance
New FEMA Region 5 Trainings: "Managing Your Community's Floodplains" Monthly Series
What's the Regulatory Floodplain?
Water Efficiency Grants Available to Cities & Townships in the Metro Area
New Sample Floodplain Permit Application Forms Available
Reminder: Floodplain/Shoreland Winter 2022 Virtual Trainings Continuing
FEMA Map Status Listing
Click here to read the full newsletter.
Watershed Health Assessment Framework FAQs
Another DNR newsletter from the Watershed Health Assessment Framework (WHAF) program. The WHAF is "a structured, science-based approach to help resource professionals and citizens work together and grow our common understanding of Minnesota's complex natural resource systems". In this issue, DNR staff address some frequently asked questions about watershed health.
Here are the questions answered in the publication:
Topic: Climate data and reports

What is a Watershed Climate Summary?
Where do I find my Watershed Climate Report?
What does my Watershed Climate Report tell me?
Can I see how climate has changed across all of Minnesota?

Topic: Health Scores and Watershed Boundaries

What do the colors mean for the different health scores?
How do I decide which health scores to explore in my watershed?
What do I look for in the Matrix table to help me focus my efforts?
Click here to read the full publication.
Clean Water Council – Gov Budget
The Minnesota Clean Water Council, created through the 2006 Clean Water Legacy Act, advises the Legislature and the Governor on the administration and implementation of the Clean Water Legacy Act. The Council sends email updates out every Thursday. On January 27th, their update included information on Governor Walz's proposals connected to clean water and drinking water programs included in his supplemental budget request for fiscal year 2022-2023. The update also includes a link to view the full budget proposal online. Click here to read the update and learn more.
Additional Newsletters and Announcements
Other relevant news includes the January 2022 SSTS Bulletin. This newsletter includes subsurface sewage treatment system news and notes. Click here to read the newsletter.
Additionally, the Mississippi Watershed Management Organization announced a free online class – Turfgrass Maintenance with Reduced Environmental Impacts. The class will be Tuesday, March 22nd from 8am to 2pm. Click here to learn more.